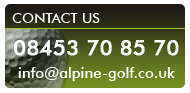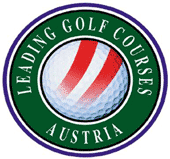 1
Browse our site for resort and accommodation information. For any assistance, please contact us.
2
To check availability, telephone 08453 70 85 70 (local rate) or 01905 731269. Alternatively, submit an online enquiry .
3
A deposit of £100 per person is required to confirm your reservation. The full balance is due 8 weeks prior to departure. We accept debit / credit cards and UK Cheques. Our booking terms and conditions apply.
4
Your confirmation invoice will be sent to you within 48 hours and your final holiday details and tickets will be sent to you approximately two weeks before departure.
Golf and active holidays in Zell am See
With its beautiful lakeside setting and the snow-capped peaks and glaciers of the Hohe Tauern National Park in the distance, Zell am See has been attracting summer and winter holidaymakers for many years.

The resort town has a very attractive pedestrianised centre with a wide choice of cafés, restaurants and shops. The lake provides plenty of water-based activities and the mountain lifts access some great walks with amazing views of snow-capped mountains including Austria's highest mountain, the Grossglockner. Popular day trips include Salzburg (direct train connection), the Krimml Waterfalls and the Hohe Tauern National Park.
The Golf Club Zell am See–Kaprun is located just a few minutes from Zell am See and boasts two 18-hole championship whose fairways have been graced by the likes of sporting legends Greg Norman, Seve Ballesteros and Bernhard Langer (the course record holder).
In addition to these two excellent local courses, there are are a further ten courses within an hour's drive and Zell am See's proximity to Salzburg makes it ideal for short breaks. For maximum golf and minimum nights in resort, you could also consider playing one of Salzburg's local courses on your arrival or departure day.
There is also summer skiing on the Kitzsteinhorn glacier at Kaprun: For a particularly active alpine day, why not consider skiing on the glacier in the morning and rounding off the afternoon with a round of golf at one of Zell am See's championship 18 hole golf courses!

Salzburg is approximately one hour's drive and Munich is around two and a half hours.
Hotels in Zell am See : Summer and Golfing hotels
For details of hotels in Zell am See, please click here.
Golf courses in and around Zell am See
Below, we have profiled some of the more popular courses in the Zell am See holiday region. With Salzburg only one hour away, it is also worth looking at some of the courses around Salzburg as these can be combined with a day trip to this famous old city.
For details of Golf Alpin member clubs in the Zell am See-Kaprun and Salzburger Land area, please click here.
Other courses in the Zell am See region
Golf Club Goldegg - 18 holes – 40 kilometres
Golf Club Radstadt – 18 holes – 70 kilometres